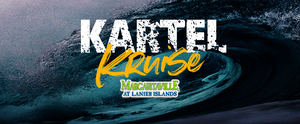 Summer Updates
-
Hey guys, we wanted to put together a quick update list for you!
-
We have made our Friday night meets every week, and hope to see you there! We have an amazing variety of vehicles each night. Family friendly, pet friendly, and low car friendly!
-
We have two major auto events in June; Clean Culture on the 1st, from 12-6 PM. We are trying a new booth setup, and you won't be able to miss us when you're walking vendor row. All Team Bash is on the 16th from 9-3 PM, and we are exhibiting local street artist We The People in our booth! They'll be performing an artistic overhaul on a Hyundai Tuscani across the six hour event. You can check out their work on Instagram at mr_wtp.
-
And last but certainly not least, we are hosting a singles/couples lake cruise at Margaritaville at Lanier Islands on July 19! Ticket sales are live, and we still have some left! Hit up our Main Events page for the Eventbrite link! Check it out for more information!
---