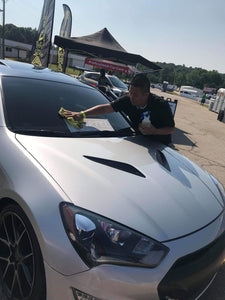 Summer Changes
Hey guys, we have had a few changes with the next few weeks! Here's the situation:
Clean Culture ATL Throwdown has come and gone - we debuted our Pickup Pool, which would have gone better with advance notice, but we figured more people would dress for the weather. Imagine our surprise when there were many attendees in jeans or khakis 🤨Next time we'll let you know up front! 
At All Team Bash, our Tuscani unfortunately was not ready to have their car undergo such a drastically artistic change. With no time left to design an overlay, this exhibition will be postponed until a later date. We already have a tentative car lined up 😉
A sudden surprise for us was an invitation to vend at Atlanta Motorsports Park, for their July 4th celebration. Please check our Main Events page for details!
We have new merch incoming for the season, and new partnerships that we've yet to announce. Keep an eye on our catalog, and more so for new pages to pop up! 
---