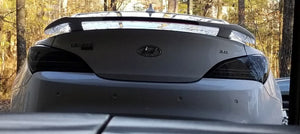 Website is LIVE!
Hello to our Kartel family, and to visitors! Merry Christmas to one and all, and happy holidays! In order to celebrate and close out 2018 with a bang, we are proud to announce our official website has gone live!
-
On top of that, we spent a couple of weeks on the prowl, and are ecstatic to welcome Widow to the company vehicle livery.
-
-
Widow is a 2015 Ultimate Genesis Coupe, and will be replacing the 2013 Genesis Coupe Grand Touring Banshi in our regular show lineup. We have started the process to bring Widow up to speed on show readiness, and expect her to be fully ready come the spring season!
-
We are updating our Events page excessively this week to make sure you know where to find us! Bring on 2019!
---
1 comment